Mesa Military Divorce Lawyer
Serving Luke AFB & the Surrounding Communities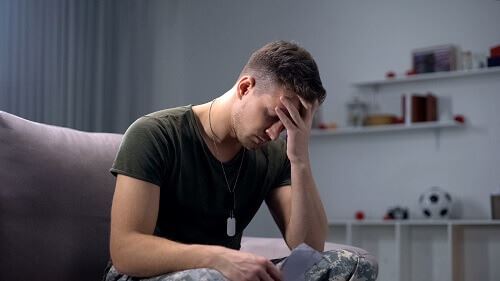 On the surface, a divorce involving military personnel is no different than any other divorce, as most of the same laws will apply. However, factors such as deployment, being stationed in another state, and unique military benefits can all make the process much more complex.
Due to the unique complications of a military divorce, it's crucial to retain a Mesa divorce lawyer who has experience with these cases. You'll find such representation at Bastian Law Offices, where Attorney Cole Bastian has focused on family law for nearly 15 years. When you retain our firm, you can expect compassionate representation from an attorney who truly understands the unique challenges of a military divorce.
Don't hesitate to contact our firm. Call (480) 526-4614 today for skilled representation.
Child Custody in a Military Divorce
One of the biggest impacts a spouse's military status can have on a divorce is the child custody order. The courts will always try to act in the best interests of the children. Total support payments, including spousal and child support, typically cannot exceed 60% of the military member's allowances and pay.
A judge will generally give sole physical custody to the other parent if one parent is deployed overseas, stationed in another state, or at risk of either.
Military Property Division
One of the more complex aspects of any divorce is the division of property. If you are an active or retired member of the military, your spouse may receive up to half of your military retirement benefits. However, a spouse is only eligible to receive part of a military pension if they were married for at least 10 years, during which time the other spouse was on active duty.
Call
(480) 526-4614

for Seasoned Counsel.

At Bastian Law Offices, our Mesa family attorney is committed to protecting the rights of his clients. When you retain our firm, you can expect personalized legal solutions designed with your goals and interests in mind. We understand the unique challenges facing military couples, and we're here to help you resolve your divorce as quickly and easily as possible so you can move forward.

Our founding attorney has nearly 15 years of experience in family law. Call today for your initial consultation.