Mesa Uncontested Divorce Lawyer
High-Quality Legal Guidance for Your Uncontested Divorce in Arizona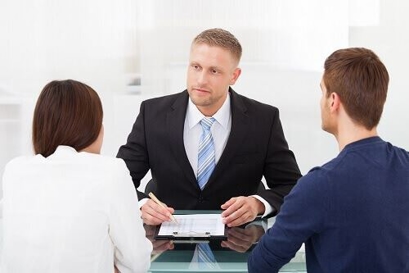 Divorce can be a painful and drawn out process for many couples, especially when they are in disagreement over every single detail. So what happens when you and your spouse are both on the same page? In cases where spouses are both in support of divorce and can agree on a settlement together without any court intervention, it is considered an uncontested divorce.
At our firm, we utilize our years of insight and experience to help our clients navigate these divorces, encouraging spouses maintain the peace and work through matters efficiently.
Our Mesa uncontested divorce attorney has been advocating for his clients for nearly 15 years and knows how to provide meaningful support.
We never treat two cases the same, always delivering personalized support and counsel.
What is the Difference Between Contested and Uncontested Divorce in AZ?
Just because a divorce is deemed "uncontested" doesn't mean that there won't any small disagreements or disputes that need to be worked through. The difference is that, in an uncontested divorce, the spouses are striving to resolve the issues and find a fair compromise. In contrast, a contested divorce often involves spouses pitted against each other in attempt to get an outcome that benefits themselves the most—and requires court intervention.
In an uncontested divorce, spouses are able to agree and compromise on the following:
Will I Have to Go to Court for My Uncontested Divorce?
In most cases, spouses will be able to take care of all legal paperwork and finalize a divorce without making any court appearances. This means they can save on associated fees and minimize the length of time it takes to end the marriage.
If you wish to file for uncontested divorce in the state of Arizona, you and your spouse are required to have been living in Arizona for at least 90 days. If you have any minor children involved, they must have been here for the last six months to be able to file.
Why Should I Hire an Attorney for an Uncontested Divorce?
Many spouses ask this as they go into a divorce, and later, they ask why they didn't consult a divorce lawyer in the first place. Whether a divorce is contested or uncontested, it is still a legal process that can have a serious effect on the course of your life and your family relationships. Poorly filed paperwork and improper legal procedure doesn't just slow the divorce down—it means more filing fees, more court appearances, and more of your time.
Unfortunately, there are many cases where divorces take unexpected turns. What starts as an undisputed divorce may become a lengthy court battle and legal ambushes over custody rights and divisions of marital property. When there is so much on the line for the future of you and your family, it is vital that all of your rights are protected and your best interests are always being served. You only stand to gain when you work with our divorce attorney in Mesa!
Want to take the first step for your marriage dissolution? Call our firm to discuss your case with our Mesa uncontested divorce lawyer!