Mesa Spousal Maintenance Lawyer
Trusted Alimony Attorney for 14 Years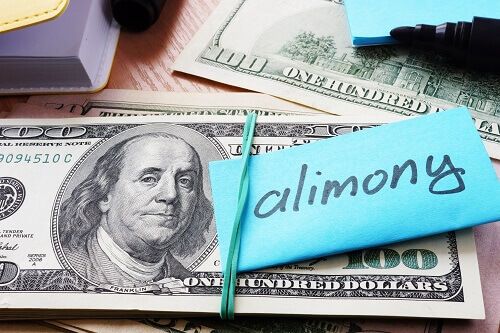 Spousal maintenance, also known as alimony, is a court-ordered payment program that requires one former spouse to make monthly payments to the other. In most circumstances, spousal maintenance is not a permanent condition and will be suspended after a specified amount of time. Even in dual-income households, one spouse is generally more financially dependent than the other. As such, the purpose of spousal maintenance is to ensure that the lower-earning spouse is sufficiently provided for following a divorce.
At Bastian Law Offices, PLC, our Mesa divorce attorney has been helping divorcing couples resolve spousal maintenance issues for more than 14 years. Our firm focuses exclusively on practicing family law, which means that we can dedicate our full efforts on refining our knowledge and skills in this area of practice. We work hard to shield you from as much stress as possible, so you can concentrate on moving forward to the next chapter of your life.
Determine whether you are eligible for spousal maintenance by speaking with our experienced attorneys in a phone consultation. Call (480) 526-4614 today!
How are spousal maintenance terms determined?
Unlike child support payments—which employ a standardized formula for establishing terms—spousal maintenance is far more discretionary. This is why securing the representation of a competent divorce attorney is extremely important. The ability of your lawyer will have a huge impact on whether or not you receive alimony payments, and the amount. Generally speaking, spousal maintenance is not awarded for marriages lasting less than five years.
Arizona law considers 4 factors to determine whether or not to award alimony:
Does the applying spouse lack sufficient property to meet their needs?
Is the applying spouse unable to earn a living wage?
Did the applying spouse contribute to the other's educational advancement?
Does the applying spouse's advanced age prevent a new career path?
Spousal maintenance is not intended to punish a spouse for marital misbehavior. Rather, it exists to help the more financially dependent spouse maintain a comparable standard of living. Payments may include expenses for job training or college and will continue for as long as it will take the applying spouse to become self-sufficient. Alimony can also be prematurely suspended if there has been a significant change in income.
Receive a Phone Consultation:
(480) 526-4614
Whether you are seeking to apply for spousal maintenance or want to defend against your spouse's claim, we can help guide you with our seasoned knowledge and honest advice. We will listen to your needs, work closely with you to create an effective plan, and make sure you are updated on the status of your case, every step of the way.