High Net Worth Divorce in Mesa, AZ
Veteran Mesa Divorce Lawyer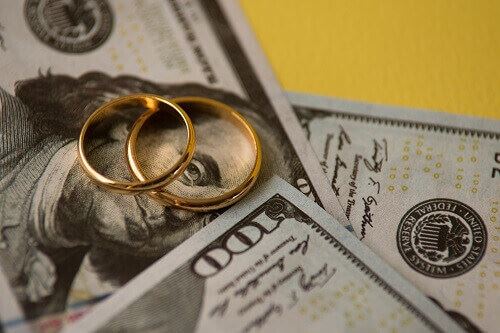 While divorce is never a simple process, things can get very tricky when one or both spouses have a considerable net worth. Property division tends to be one of the most time-consuming and challenging aspects of any divorce case, and this is particularly true when the financial stakes are high.
If you're considering divorce, trust our experienced Mesa divorce attorney at the Bastian Law Offices. With nearly 15 years of experience under his belt, Attorney C. Cole Bastian is highly qualified to guide you through even the most complex divorce case. When you retain our firm, you can expect committed, compassionate representation from a lawyer who always has your best interests in mind.
Make sure your rights and property are protected in a divorce. Call (480) 526-4614 today for skilled counsel.
What Are Common Mistakes in a High Value Divorce?
Regardless of the financial stakes, divorce is typically a very emotional ordeal for both spouses. As such, it's very common for people to make major mistakes, often without realizing it. When you choose the Bastian Law Offices to handle your case, we can make sure that every decision you make is in your best interests.
Some common mistakes people make include:
Failing to hire the right attorney is one of the most critical mistakes many people make. Be wary of "shark" lawyers, as they often see high value divorces as an opportunity for financial gain. Choose a lawyer who is committed to your best interests, not one that's interested in picking fights to drag out your case unnecessarily.
Trying to hide assets is never a good idea, as they are very hard to keep hidden. If you lose your credibility in court, you'll be in a bad position when handling other aspects of the divorce.
Making decisions based on guilt is never a good idea in a divorce. It may sound cold, but it's important to protect yourself and your financial interests moving forward. A skilled Mesa divorce attorney can help you make the best decisions throughout the process.
Choose an attorney who is dedicated to your best interests. Contact our firm today for an initial consultation.
Don't Wait to Secure Representation
If you are even considering the possibility of divorce, contact Bastian Law Offices today. By hiring our Mesa divorce lawyer early in the process, we can learn about your unique goals and advise you on the best course of action. Clients who retain our firm can expect open communication, dedicated guidance, and high quality representation in the boardroom and the courtroom.