Mesa Mediation Attorney
Taking the Amicable Approach to Divorce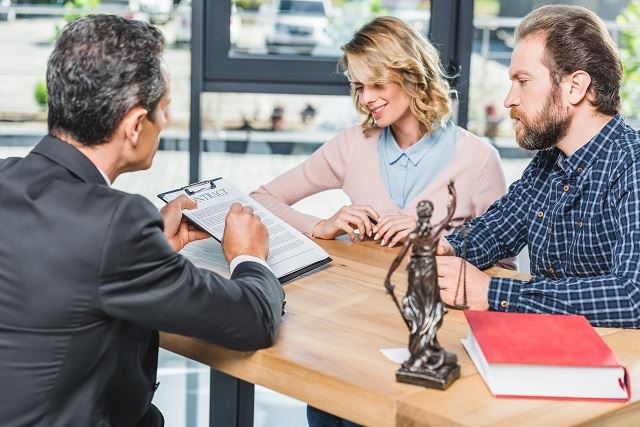 At Bastian Law Offices, PLC, we have noticed during our 14 years of experience that many of our clients are choosing to divorce through mediation. This alternative route comes with many benefits. Mediation is done behind closed doors, which allows couples a more private and comfortable setting to speak freely. During mediation, couples often come to amicable agreements that they are more likely to uphold regarding serious legal matters.
Some other benefits of mediation include:
It is cost-effective and saves time
It allows couples a hands-on approach to their divorce
It allows couples to manage the timeframe of their divorce
If you are interested in divorcing through mediation, our firm can help. We have guided countless clients through the mediation process in Mesa, AZ. We are ready and willing to help you too. To learn how we can be of service, call our Mesa mediation lawyer at (480) 526-4614.
Is Divorce Mediation Right for Me?
Our firm prides itself in offering high-quality legal representation that is rooted in honesty, trust, and open communication. When it comes to protecting the rights and interests of our clients, we are relentless and dedicated. We carefully listen to the needs and concerns of the men and women we represent so they can feel at ease. Every divorce case is different, and as such, requires a personalized approach from your Mesa mediation attorney.
What does that mean? It means that he has been appointed to serve as a temporary judge for family law cases when a regular judge has too many cases to handle. He can hold settlement conferences and mediate cases from the court. This appointment is a testament to Attorney Bastian's strong command and knowledge of family law proceedings. His level of experience and legal insight could make all the difference in the outcome of your case.
As our client, you can be sure that we will protect your interests, both inside and outside of court.
Discuss Your Needs with Our Mesa Divorce Lawyer Today
At Bastian Law Offices, PLC, our goal is to make the divorce process as easy and stress-free as possible. You don't have to face this difficult situation on your own.
Please contact our office for the client-focused and compassionate legal guidance you need for your divorce.
Child Custody Mediation
Child custody mediation provides parents with a way to resolve their disagreements regarding their parenting plan. During mediation sessions, a mediator can either help parents create a parenting plan or discuss their current plan with them and help them work through any issues. Once a judge signs this agreement, it becomes a custody and visitation order.
Child Support Mediation
Parents can determine a child support agreement by themselves or with the assistance of the court. If you and your ex-spouse cannot come to an agreement, child support mediation is an option. The mediation will be able to help you negotiate a mutually acceptable agreement.